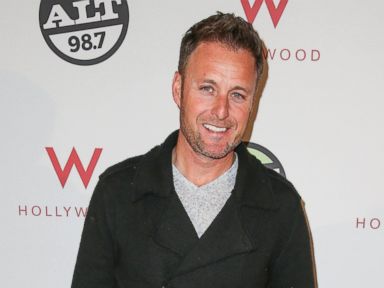 Which "Bachelor" and "Bachelorette" stars will join Chris Harrison for the show?…
"; lStory.scrollTo = function(){ $.scrollTo('#listanchor', 500 ); } $(document).ready(function() { if(document.title != lStory.title){ document.title = lStory.title; } }); isLoadedFlag = false; ssLocStr = window.location.href; ssLocNew = ssLocStr; function abcnTrack(action) { if(isLoadedFlag){ if(s_omni.pageName){ s_omni.pageName = (s_omni.pageName.indexOf('_liststory_pane')>-1)?s_omni.pageName:s_omni.pageName+'_liststory_pane'; s_omni.eVar16 = s_omni.pageName; s_omni.prop19 = s_omni.pageName; s_omni.prop24 = null; //most popular s_omni.prop28 = 'abcnews.go.com' s_omni.eVar28 = s_omni.prop28; s_omni.t(); } }else{ isLoadedFlag = true; } var nielsenImg = new Image(1, 1); nielsenImg.onerror = nielsenImg.onload = function () { nielsenImg.onerror = nielsenImg.onload = null; }; ssLocDel = (ssLocStr.indexOf('?') != -1)?'&':'?'; ssLocNew = ssLocStr + ssLocDel + 'page='; nielsenImg.src = ["//secure-us.imrworldwide.com/cgi-bin/m?ci=us-704476h&cg=0&cc=1&si=", escape(ssLocNew), "&rp=", escape(document.referrer), "&ts=compact&rnd=", (new Date()).getTime()].join("); } //player functions begin storyPlayer = new Object(); storyPlayer.positionPlayer = function(obj){ objPos = $(obj).offset(); $('#listPlayerContainer').css('position', 'absolute'); $('#listPlayerContainer').css('z-index', '1003'); $('#listPlayerContainer').offset({top: objPos.top, left: objPos.left}); } storyPlayer.hide = function(){ $('#listPlayerContainer').css('position', 'absolute'); $('#listPlayerContainer').css('top', '-1000px'); $('#listPlayerContainer').css('left', '-142px'); if(typeof kdp != 'undefined'){ kdp.sendNotification("doStop"); } if(typeof window.currentVideoSlide != 'undefined'){ $("#" + window.currentVideoSlide).find(".credit").show(); } } playStoryVideo = function(id,videoId,isLeadItem){ window.currentVideoSlide = id; storyPlayer.thumbSelector = isLeadItem ? ' #leadItemImage':' .listItemThumb'; mediaContainerObj = $("#" + id + storyPlayer.thumbSelector); storyPlayer.positionPlayer(mediaContainerObj); //hide image credit and display video caption $("#" + id).find(".credit").hide(); pc.playVideoByCID({id:videoId}); } //player functions end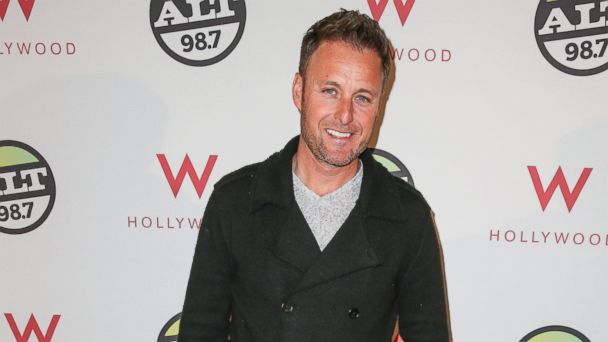 Chelsea Lauren/WireImage/Getty Images
Get ready for a brand new "Bachelor" spin-off!
This summer, several former "Bachelor" and "Bachelorette" stars will join Chris Harrison in Mexico for "Bachelor in Paradise."
"'Bachelor Pad' was created as a game show and every season, got more and more away from that," host Chris Harrison told ABC News of the new series recently. "What's really intriguing and important were these relationships [that formed there]."
Chris Harrison Shares Why 'Bachelorette' Andi Will Surprise You
Such will be the basis of "Bachelor in Paradise," which will shoot in Mexico and premiere on Aug. 4 on ABC. Here are the "fan favorites" who will appear: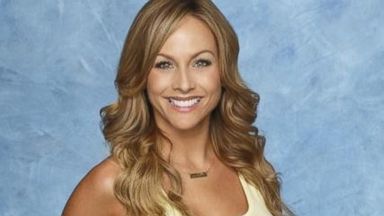 Craig Sjodin/ABC
The hairstylist snapped at Juan Pablo Galavis that she "would never want my children having a father like you," and later revealed that she had "zero regrets" for the angry reaction.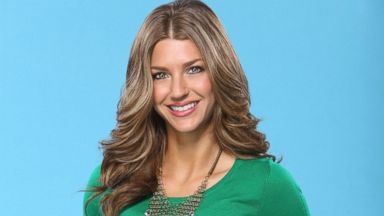 Kevin Foley/ABC
The personal organizer with a deep connection to her family was furious when Sean Lowe eliminated her.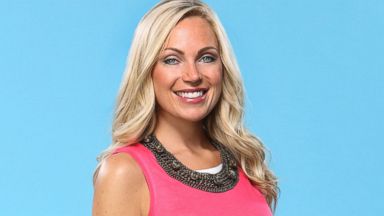 Kevin Foley/ABC
The designer who refused to let having one arm hold her back from anything on Lowe's season was a big fan favorite.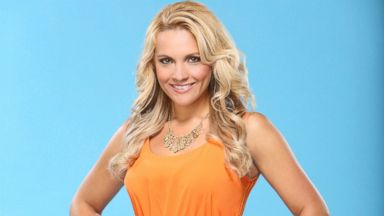 Kevin Foley/ABC
Lowe said goodbye to the L.A. resident, who's been working in television.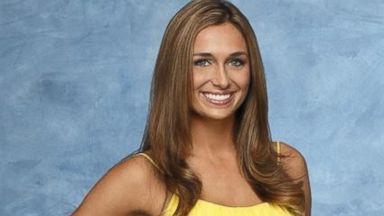 Craig Sjodin/ABC
Fans didn't see much of her, as Galavis eliminated her on the first night.
A "Bachelor Pad" veteran, she also appeared on Jake Pavelka's season of "The Bachelor."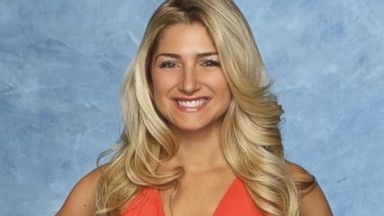 Craig Sjodin/ABC
After refusing to pose nude during a date on Juan Pablo's season, the single father said goodbye to her.
Who could forget the single father who made more friends than enemies on Desiree Hartsock's season?
"Sorry ladies! Robert aka Liam Hemsworth's brother dated my friend before so couldn't keep him around. #thebachelorette #friendsfirst," Desiree Hartsock tweeted after withholding a rose from him.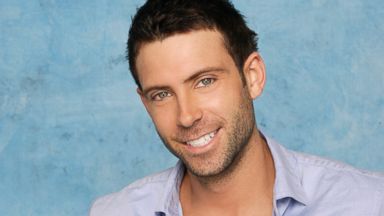 Craig Sjodin/ABC
He didn't find love with DeAnna Pappas, but maybe "Bachelor in Paradise" will prove to be more lucky?
(Three men from Andi Dorfman's "Bachelorette" season will also appear, but their names have yet to be released.)
>
" hash = window.location.hash if(hash){ hash = hash.substring(1); if(!isNaN(parseInt(hash))){ startIndex = hash } } var cyclesettings = { fx: 'scrollHorz', speed: 1000, prev: '.prevcontainer', next: '.nextcontainer', timeout: 0, slideExpr:'.listItem', startingSlide: startIndex, before: onBefore, after: onAfter } //add height to slides $('#listItems > .listItem').each(function(index) { //console.log(index + ': ' + $(this).height()); $(this).attr("height",$(this).height()) $(this).attr("width",640) }); if(lStory.isClickthrough){ if($('#listItems .listItem').length > 1){ $('.abcnews_single_page > span').css("background-position","4px -200px") $('#listItems .listItem:last').append(lStory.backMarkup); $('.navContainer').html(navMarkup); $('#listItems > .listItem').addClass("slide") $('#listItems').cycle(cyclesettings); $('#tNav,#bNav').show(); if(groupFlag){ $('.listItem:last-child').css('border-bottom', '0'); } } } function onBefore(curr,next,opts, fwd){ storyPlayer.hide(); //set the slide height var $ht = $(this).height() + 40; //plus offset $(this).parent().animate({"height": $ht}); if(opts.currSlide == opts.slideCount – 2){ $('#more-coverage').hide(); }else{ $('#more-coverage').show(); } //handle title for ie7 if (lStory.isIE7) { document.title = lStory.title; } } function onAfter(curr,next,opts, fwd) { abcnTrack(); var currIndex = opts.currSlide; var caption = (opts.currSlide + 1) + ' of ' + (opts.slideCount); if((opts.currSlide + 1) != 1){ if(introFlag){ window.location.hash = '#'+(opts.currSlide); }else{ window.location.hash = '#'+(opts.currSlide + 1); } }else{ if(!fwd){ window.location.hash = "; } } if(!countFlag){ $('.counter').html(caption); $('.navContainer .titleContainer').addClass('wide'); } var pTitle = $(opts.elements[opts.currSlide-1]).find('.title').text(); var nTitle = $(opts.elements[opts.currSlide+1]).find('.title').text(); if(groupFlag){ if(customNavFlag){ pTitle = $(opts.elements[opts.currSlide-1]).find(".listItem:first .title").text(); nTitle = $(opts.elements[opts.currSlide+1]).find(".listItem:first .title").text(); }else{ pTitle = $(opts.elements[opts.currSlide-1]).find('h2').text(); nTitle = $(opts.elements[opts.currSlide+1]).find('h2').text(); } } $('.prevOverlay')[currIndex == 0 ? 'show' : 'hide'](); $('.nextOverlay')[currIndex == opts.slideCount – 1 ? 'show' : 'hide'](); if(currIndex > 0){ $('.prevTitle').html(pTitle) if(countFlag && (groupFlag == false)){ $('.prevCount').html($('.count', opts.elements[opts.currSlide-1]).text()) } }else{ $('.prevTitle,.prevCount').html("); } if(currIndex





Read more http://abcnews.go.com/Entertainment/meet-cast-bachelor-paradise/story?id=23988524